10m Aluminium Telescopic Mast - Portable version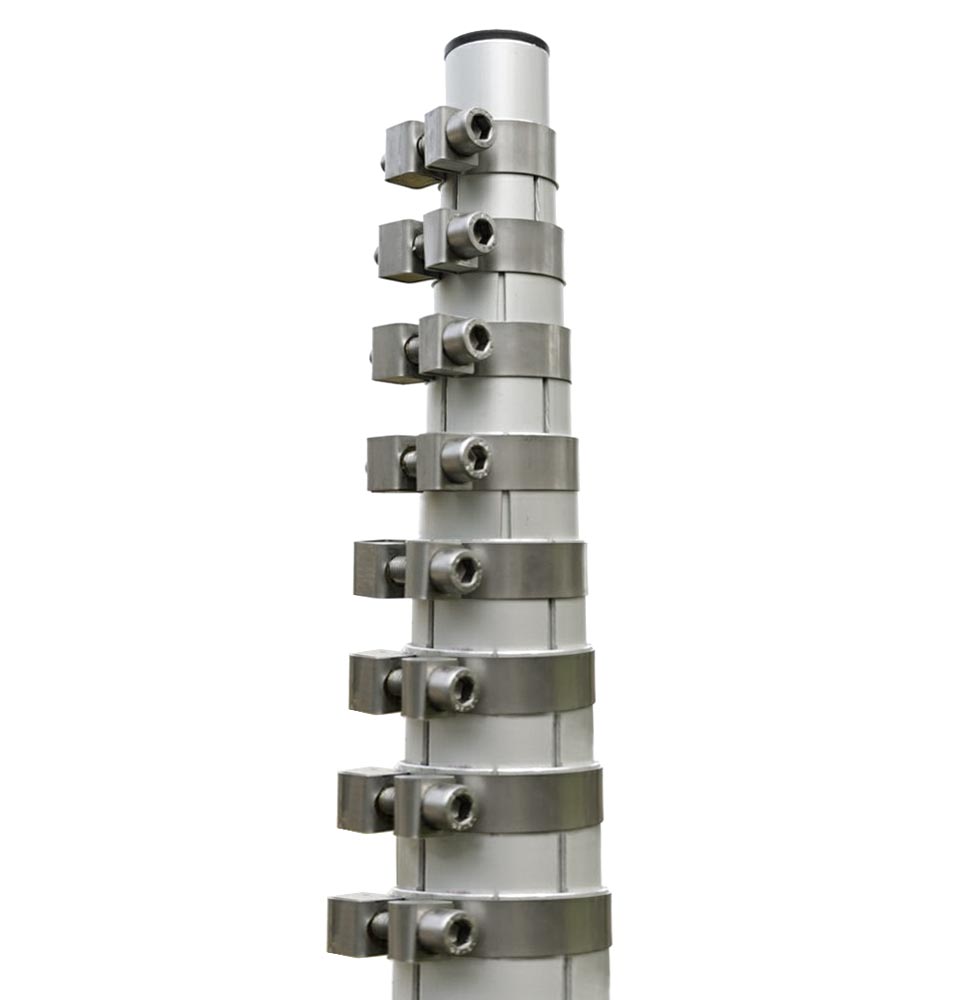 10m Aluminium Telescopic Mast - Portable version
---
Transportation length 135cm - weight 9kg
Perfect DXpedition mast for portable Spiderbeam Yagi
---
Aluminium telescopic push-up mast 10m (33ft)

Fully extracted length (height): 10m (33ft)
Transportation length: 1.35m (4ft 5")
Weight: 9kg (20 lbs)
Bottom diameter: 70mm (2 3/4")
Top diameter: 30mm (1 1/6")
Wall thickness: 2mm (1/12")
Number of segments: 9
Pole material: high quality anodized aluminium
Strong interlock clamps made from stainless steel

Maximum useable heights:
- Portable Spiderbeam: Extend mast to full height of 10m (33ft)
- Heavy Duty Spiderbeam: Extend mast to maximum height of 7m (23ft)

The perfect mast for DXpeditions - small and lightweight!

This mast fits together very well with all our portable Spiderbeam yagis. It will also carry a Heavy Duty Spiderbeam at a reduced height of 7m (23ft).

The individual sections are interlocked with strong high quality stainless steel clamps with allen screws. An allen wrench is supplied with the mast and no further tools are necessary. The mast should be guyed at one or two levels.

This mast was developed especially for one-man DXpeditions. Due to its short transportation length it can be carried on airplanes without problems. At its full height of 10m it will easily carry a portable Spiderbeam yagi. No ladder needed to mount the antenna! The mast can be rotated by hand, or a rotator (e.g. KR-450 or KR-650) can be placed at the bottom and turn the whole mast including the Spiderbeam.




This is a preview of the recently viewed products by the user.
Once the user has seen at least one product this snippet will be visible.
Recently viewed products